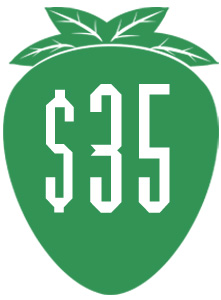 Choose Two
Wood Oven Roasted Brussels Sprouts, Home-smoked Bacon and Balsamic Glaze.
Scallop and Edamame Wontons, Unagi Sauce.
Sixteen Bean Soup, House-smoked Ham and Sage Pesto.
Baked Goat Cheese, Dried Cherry Tapenade, Rosemary-parmesan Shortbreads.
Homemade Ricotta Cheese, Pistachio Caramel, Semolina Raisin Toast.

Spicy Baked Stuffed Mussels, Tomato, Saffron, and Cream.

Green Salad, Marinated Asparagus, Edamame, Haricot Verts, Avocado Dressing.
Wood Oven Roasted Baby Shitakes, Fingerling Potatoes, Red Peppers.


Choose One
Angel Hair Pasta, Jumbo Lump Crab, Roasted Grape Tomatoes, Garlic, Olive Oil, Basil, Chili Flake.
Pete's Grilled Flank Steak, Salsa Verde, Lyonnais Potatoes.

Pesto Roasted Chilean Sea Bass, Zucchini, Tomato, Israeli Cous Cous, Basil Oil.


 Choose One
Warm Strawberry Cobbler, Vanilla Ice Cream.
Milk Chocolate Tart with a Pretzel Crust, Crème Fraiche.

Duo of Cheesecakes.



Crab and Parmesan Flan
With Roasted Tomato and Shrimp Jus
Spring Mix Salad

With Strawberries, Feta, Rosemary Granola, and
Rhubarb Champagne Vinaigrette

Wood Oven Roasted Bronzino
Stuffed with Green Olive Tapenade, served with Roasted Spring
Carrots and Celery Pesto

Filet Medallion Au Poive

With Potato Raviolis, Roasted Button Mushrooms, and Sprout Leaves


Warm Orange Ricotta Pound Cake
With Warm Strawberry Compote, Cream Cheese Ice Cream
Mango Carpaccio
With Ginger Syrup, Candied Ginger and Lime and Coconut Sorbet

PLEASE NOTE: For Bourbon Blue's Menu you can choose either 2 courses for
$25 or 3 courses for $35. Every three course meal will also be served with
your choice of: Strawberry Basil Lemonade, Abita Strawberry Harvest,
Ciderboys Strawberry Magic, or a Glass of House Pinot Grigio or Pinot Noir.

Iceberg Wedge Salad
A wedge of Iceberg Lettuce topped with
Blue Cheese Dressing,Diced Tomatoes, and Crispy Bacon
Gumbo Ya Ya
A Creole Stew of Chicken, Andouille Sausage, Trinity & Okra, over Dirty Rice

Strawberry Bruschetta
Chopped Strawberries tossed with Goat Cheese, Cracked Pepper, and
Baby Arugula Chiffonade, dressed with Balsamic Reduction

Jambalaya (A New Orleans Staple)
Andouille Sausage, Chicken & Tasso Ham, in a Piquant Stew
of Tomatoes, Trinity and Dirty Rice, topped with Jumbo Shrimp.
Pan Seared Tilapia
Dusted with blackening seasoning and seared, served with Shrimp and Sweet Potato Hash
and Broccoli, topped with Candied Pecans and Vanilla Brown Butter
Blackened Chicken and Shrimp
Topped with a Tropical Strawberry Salsa, served over Sour Cream
Grits and Sautéed Green Beans

Bananas Foster Bread Pudding
French Bread soaked in Dark Rum Custard with Bananas,
slow cooked, served with a Vanilla Bourbon Caramel Sauce.
Strawberry Trio

Strawberry Cream Cheese Tart, Strawberry stuffed with Nutella and
Mascarpone Cheese, and a Strawberry Cake Ball
Oysters
Served raw, topped with Strawberry Gelée, Beer Froth,
Salmon Caviar, Scallions and Kizami Wasabi
Chicken Curry Puff
Puff Pastry stuffed with Sautéed Sweet Potatoes, Yellow Onion, Cilantro
and Tumeric with a side of Strawberry Cucumber Salad
Takoyaki
Octopus Dumplings with Japanese Aioli, Pickled Red Ginger, Finely
Shredded Seaweed, Dried Bonito Flakes and Worchestershire Sauce

Includes White Rice
Sushi

5 Pieces of Chef's Choice Sushi and a Spicy Tuna Sandwich
Duck Teriyaki
Soy Glaze-marinated Moulard Duck Breast with
Sautéed Wild Mushroom Butter
Soft-Shell Crab
Crispy Soft-Shell Crab with Mango, Strawberry,
Thai Sweet Chilies and Garlic Sauce

 Japanese Rice Pudding

Yuzu Rice Pudding with Strawberry Compote
Kanom Touy
Three ceramic cups filled with Steamed Thai Custard
Genmai Cha
Green Tea and Roasted Brown Rice Ice Cream with a
Green Tea Crumble and Dehydrated Pistachios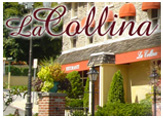 Seafood Salad
Mussels Marinara

Tomato and Avocado Salad Over Arugula


Swordfish Collina
Served with Cherry Tomatoes, Rosemary, and White Wine Sauce
Chicken Amalfitana
Prosciutto, Eggplant, and Mozzarella in a Tomato Demi-Glace
Veal Principessa
Asparagus, Crabmeat, Fontina Cheese, and Cherry Tomatoes in a White Wine Sauce
Gnocci Gorngonzola
Homemade Gnocchi in a Gorgonzola Cream Sauce

Tiramisu
Tartuffo

Strawberry Shortcake



3 Courses for $30 

**Indicates Gluten Free Dishes**
**Garden Salad**
Mixed Greens, Tomato, Cucumber, Carrot, Chickpeas,
Red Onion, and Sherry Vinaigrette
Goat Nuggets
Lancaster County Chicken, Sriracha, Crumbled Blue
**Cream of Artichoke Soup**
With Lemon and Sourdough Roll

Fish & Chips
Beer Battered NJ Fluke, Potato Wedges, Remoulade,
and Petite Salad
Vegetable Napoleon
Grilled Vegetables, Israeli Couscous, Marsarpone,
Mozzarella, and Basil Pesto
**Chicken Tikka Masala**
Lancaster County Chicken Breast, Basmati Rice, Raisens, Tikka Masala,
Cumin Scented Yogurt, and Charred Broccoli
Steak Mac & Cheese
Painted Hills Sirloin, Potato Gnocci, Asiago, Parmesan and Cheddar

Fried Brownie
Flash Fried, Pott's Vanilla Ice Cream, and Vanilla Anglaise
Vanilla Bread Pudding
Warm Brioche, Cinnamon, and Vanilla Anglaise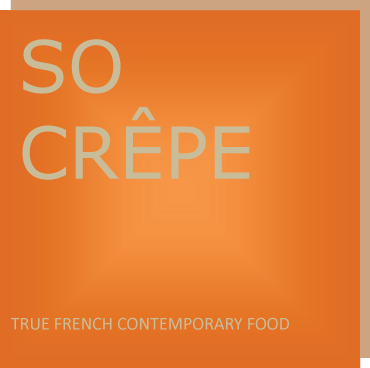 Three Course Meal for Two
Appetizers to Share
Crepe "Sliders"
Grilled Chicken, Real Aioli and Cilantro
Crab Meat, Homemade Mayonnaise, Avocado, and Grapefruit
Crepe Chips
With Dip of the Day

Savory Crepes (Choose Two)
So Country
Grilled Pork, Cream of Garlic, Wild Forest Mushrooms
So Winter
Fondue of Leeks, Swiss Cheese, Crsipy Bacon
So Smoked
Sour Cream and Chives, Avocado, Smoked Salmon

Sweet Crepes (Choose two)
So Fraise
Strawberries, Mint Coulis, Fresh Mint, Mint-infused Whipped Cream
So Washington
Carmelized Apples, Salted Butter Caramel
So Suzette
Sugar, Grand Marnier, Homemade Whipped Cream

Blue Claw Crab Ravioli
Topped with a Light Shallot Sherry Cream Sauce
Strawberry Field Salad
Fresh Mixed Greens tossed with Linvilla Orchard Strawberries, Mandarin
Orange Slices, Grilled Chicken Breast accompanied with our Champagne
Vinaigrette Dressing & Sprinkled with a Fruit and Nut Quinoa Medley

Lemon Herb Encrusted Basa
Light Flakey White Fish encrusted with Panko Bread Crumbs, Parmesan Cheese
& Lemon Zest Accompanied by Wild Rice and Seasonal Broccoli
Grilled Lamb Chop
Seasoned and grilled to perfection,
Served with Homemade Mashed Potatoes and Seasonal Broccoli

Strawberry Shortcake
Classic individual Strawberry Shortcake
Fresh Strawberries with Ice Cream
Fresh Strawberries with your Choice of Vanilla or Chocolate Ice Cream